The production of figurines made of glass: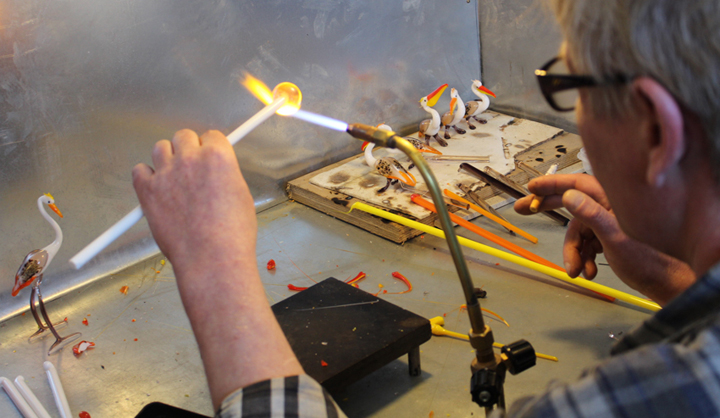 The production of glass Souvenirs:
We produce glass Souvenirs since 1993.
- Equipment used: propane torch for 800-2000 degrees, oxygen cylinders and propane, a specially made glass the glass tubes, tweezers, knives, and other devices.
- The production of glass requires painstaking Souvenirs labor, and the ability to feel the molten glass.
- Glass rods of various colors and thickness in the flames heated to a plastic mass.
- Avoid touching by hand of molten glass, the weight and using tools, glass mass is given the desired form. Heated glass various shapes and colors soldered into shape.
- During operation it is necessary to ensure that the glass blanks were continuously uniformly heated, otherwise it will burst. Also, it is important not to overheat the glass to it has not lost the desired shape. Glass finished statue will break if it touches the flames burner or a cold tool.
- Ready glass figurine is placed on a fireproof surface and do not touch it until cool. After this work is finished.
The production of figurines made of glass video:
Turn dreams in glass a reality!